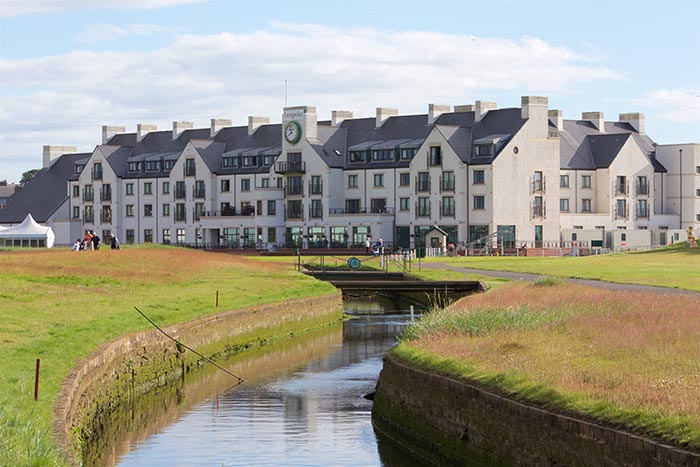 There can be little doubt that Scotland, the Home of Golf, resonates strongly with golfers across the globe. You'd be hard pressed to find a golfer in any country in the world that isn't aware of Scotland and the role this country has played in the creation and development of the game.
Flick through the pages of a golf magazine in most airports and there's a good chance you will find an article extolling the virtues of our wonderful array of courses. Switch on a TV in most households during the summer months and there's every chance you'll see stunning images of major events taking place on our fairways and greens. Scroll through a social media timeline and I'll bet you find someone recalling a past trip to Scotland and boasting about the courses they've played that their friends have never even heard of.
The global exposure afforded to Scotland as a golf destination is second to none and we at VisitScotland work hard to maintain and enhance this with the aim of inspiring people to come and experience the game in the country where it began.
But sometimes, there is just no substitute for experiencing it for yourself. That's why we are delighted to have 75 of the world's leading tour operators on the ground, in Scotland, meeting and seeing our golf tourism product for themselves during Scottish Golf Tourism Week.
Some of these tour operators might be experiencing Scotland for the first time, eager to take these experiences back and sell them to their clients. Others might already bring hundreds or thousands of golfers in on an annual basis but had never considered adding a particular region or venue to their schedules.
The strength of Scottish Golf Tourism Week is that these tour operators have the opportunity to see parts of Scotland they have never considered and to meet tourism businesses they have never come across before. Equally, our golf tourism businesses have the opportunity to engage with a huge selection of global buyers right on their own doorstep, opening up new potential visitors and new markets. This opportunity is vital in a market where we know golf clubs and courses are facing challenges in terms of declining memberships and revenues and rural accommodation providers in terms of seasonality.
The evidence suggests it is working, with golf tourism worth £286 million to Scotland annually, an increase of more than £60 million on previous research. Golfers who are filling our fairways are also sleeping in our hotel rooms, eating in our restaurants, drinking in our bars and spending money in our shops.
That's why enticing golfers to come to Scotland, the Home of Golf is so important and why initiatives such as Scottish Golf Tourism Week can provide that platform for continued future success.
My message to those of you attending Scottish Golf Tourism Week is to come and experience everything Scotland has to offer – and then go and tell your clients, friends and anyone else who will listen, just how great it is.

By Malcolm Roughead
Chief Executive, VisitScotland
<< Back to SGTW blog home