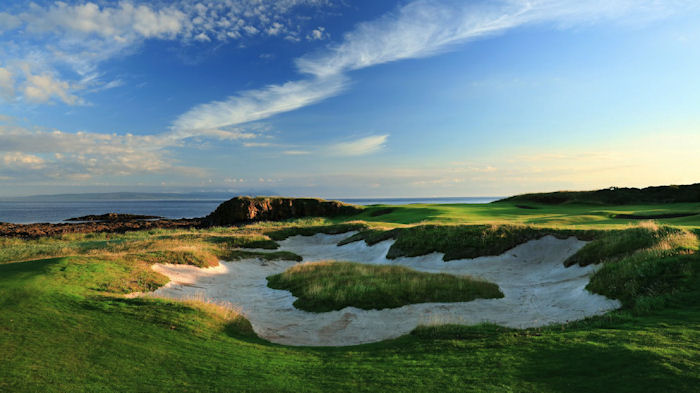 As the value of the UK pound has fallen since the Brexit vote in June 2016, there have been some positives despite the challenges it brings to the economy.
One has been growth in Scottish tourism – bringing more visitors to Scotland's golf courses too.
Golfing in Scotland is now seen as both a world-beating, extremely desirable experience and one that is also now more affordable.
At Scottish Golf Tourism Week later this month there are even more buyers coming this year to see what Scotland has to offer than the inaugural event last year.
More than 70 golf tourism businesses from 39 countries will be holding meetings – 3,500 of them, to be exact – with golf business owners and managers here . These international golf specialists, who are responsible for buying golf holidays around the world worth millions of pounds each year, will also be taking part in an active schedule of visits to a wide array of Scottish courses.
They will get to witness not only the amazing variety and quality of Scotland's golf facilities, but they also know that golf holidays here offer incredible value for the money for their customers in China, North America and Europe.
Last year saw a 6% increase in international visitors to Scotland, with the largest increase in tourists coming from the US and Canada. This trend is set to grow and Scottish Golf Tourism Week 2017 is striking while this iron is hot.
We expect the event to secure thousands more golfers coming to Scotland next year and the next after that.
In Scotland, the industry aims to grow the value of Scottish golf tourism from £286m in 2016 to £300m by 2020.
And this is more than just money paid to play. Golf tourism is a particularly interesting market as golfers often travel in groups, with their partner or friends.
VisitScotland estimates that for every £1 spent on green fees, £5 is spent elsewhere in shops, restaurants and other tourist attractions.
Golf is the largest sports-related travel market, valued at £30 billion each year, and Scottish Golf Tourism Week aims to see the home of golf get a bigger part of this.

Tom Lovering - Director PSP Media Group Ltd
<< Back to SGTW blog home