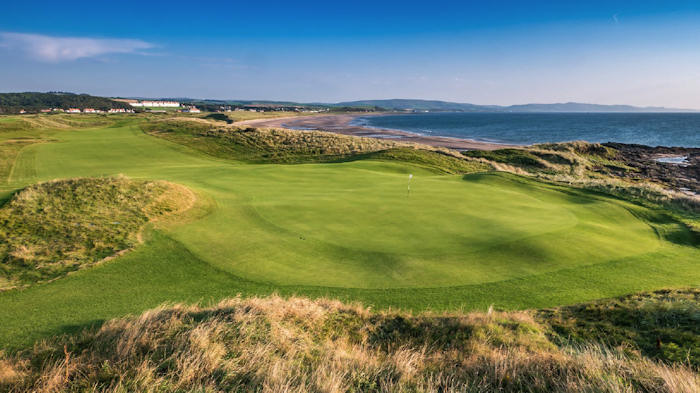 The second staging of Scottish Golf Tourism Week is just around the corner and thinking about it reminded of a conversation I had at the Masters in Georgia this year. It was with a local business owner who was interested in me visiting from Scotland. I asked him about Masters week and what that meant to his business and he said it helped "pay a lot of bills", but was always aware it's just one-week-a-year deal.
"Apart from Masters week, there's not much here to do," he said, before pointing out that I was lucky being from Scotland. "You've got the lot, man!" he said. "I'd love to go there."
When it comes down to it, he's right. We should be shouting about what we have in Scotland from the rooftops, which is why the second installment of Scottish Golf Tourism Week is an important date on the calendar for golf tourism in this country.
The game of golf, despite what you might have read, is actually in a robuststate, with significant potential for growth.
The facts are that participation levels in the UK are up on recent years. More people are playing golf now than last year, and don't let anyone tell you otherwise (they're just doing it differently, which is why the membership issue is a tricky one).
Golf continues to swamp other sports in terms of sheer participation numbers.
In England, some 26,000 people joined a club last year, up 4% on the previous year. In fact, the number of people joining clubs across Europe is up by 1.2%, which equates to 44% of countries in Europe.
The sport is growing steadily as it comes out from the other side of the recession, and its grassroots clubs, particularly those in Scotland, need some sort ofhelping hand in order to catch a piece of that growth for themselves.
Which is where Scottish Golf Tourism Week comes in. Now inits second year and taking place from October 23-27, the event is unique in the UK as it brings together over 70 golf tour operators from roughly 40 counties to Scotland for around 3,500 face-to-face meetings with Scottish golf clubs, resorts and hoteliers.
The invited tour operators take part in 'familiarisation' trips to more than 70 golf hotspots across the country. More than 80 Scottish businesseswill exhibit and interact with international buyers during a unique week for the Scottish tourism industry.
And despite the event being in its infancy, bookings are up 10% for 2017.
VisitScotland, the tourism body, who want to grow the value of golf tourism from £286m in 2016 to £300m by 2020, support the week alongside Scottish Enterprise.
According to IAGTO, the International Association of Golf Tour Operators, golf tourism has experienced six consecutive years of growth on a global scale.Golf tourism, in fact, is in better health than leisure tourism.
Last year, the Algarve was up 10% on rounds played in 2016 over the previous year, which was a record year in itself. And in Dubai, the authorities have just launched a new website in a bid to hit their target of 20million golfing visitors by 2020. Throw in destinations as far afield as Vietnam and then thewestern edge of the United States, it seems the golf tourism net is as wide as it is rich – and the opportunity to capitalise cannot be missed.
Tom Lovering, the commercial director at PSP Media Group, organisers of Scottish Golf Tourism Week,says he expects the event to increase the number of visitors to Scotland by "exposing" what the country has to offer to the most influential buyers in the tourism market. "Scottish Golf Tourism Week is completely unique," he tells me, "and everything points to another massive success for this year".
So whilst there are challenges in the industry that the sport needs to face, the first port of call is to make the most of what you've got. And, in Scotland, we've got the lot.

Bryce Ritchie is editor of bunkered
<< Back to SGTW blog home